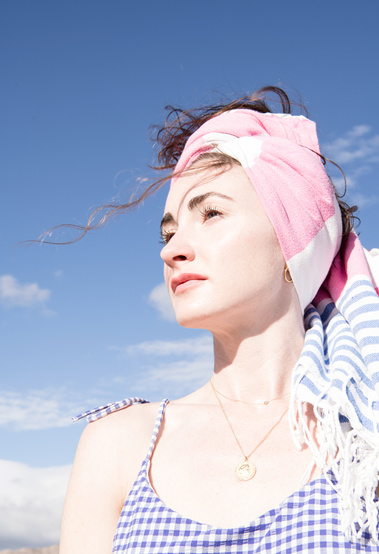 Ariana McLaughlin is a photographer and director currently based in Los Angeles.​
Ariana's work documents everyday moments during routine activities at mundane locations, capturing the flicker of unrecognized movement or unrealized scenes as they dissolve in front of us.
In 2020, Ariana's project 'She', a self-portrait series shot during Covid-19 lockdown, was selected as a finalist for the Fresh Summer Annual Exhibition with Klompching Gallery in New York City. The show featured new contemporary fine art photography by upcoming artists. This series was recently shown at FOCUS Photo L.A.
In addition to commissions from local and national brands, Ariana is currently working on a series of personal projects. She also enjoys public speaking and teaching university students and mentoring creatives.
During her last semester at the globally recognized photojournalism program at Western Kentucky University, she was a nominee for The Santa Fe Prize for her work documenting the effects of sexualized advertising on young girls.
Ariana's work has been published nationally and internationally in publications including M&C SAATCHI, EE, The New York Times, Time.com, OZY Media, Medium with Matter Magazine. When not shooting, she is producing, and negotiating shoots for international brands with up-and-coming photographers.
She has most recently worked on an ad campaign shoot with Trek Bicycles and helped to launch a new online-only technology magazine within internationally acclaimed journalists and editors.
Prior to dedicating her time to shooting, she was a photo editor at The New York Times and other New York-based magazines. Her collaborative work as a photo editor received an Award of Excellence for Print Newspaper Visual Editing in 2017, as well as team awards in Pictures of the Year International (POYi) in Print Newspaper Visual Editing, 2017-2019, SPD 49 Magazine of the Year, the New York magazine team in 2014.
Let's chat sometime!
ariana@arianamclaughlin.com
917-543-1204
And, let's stay in touch!
Who doesn't love a good newsletter from friends?